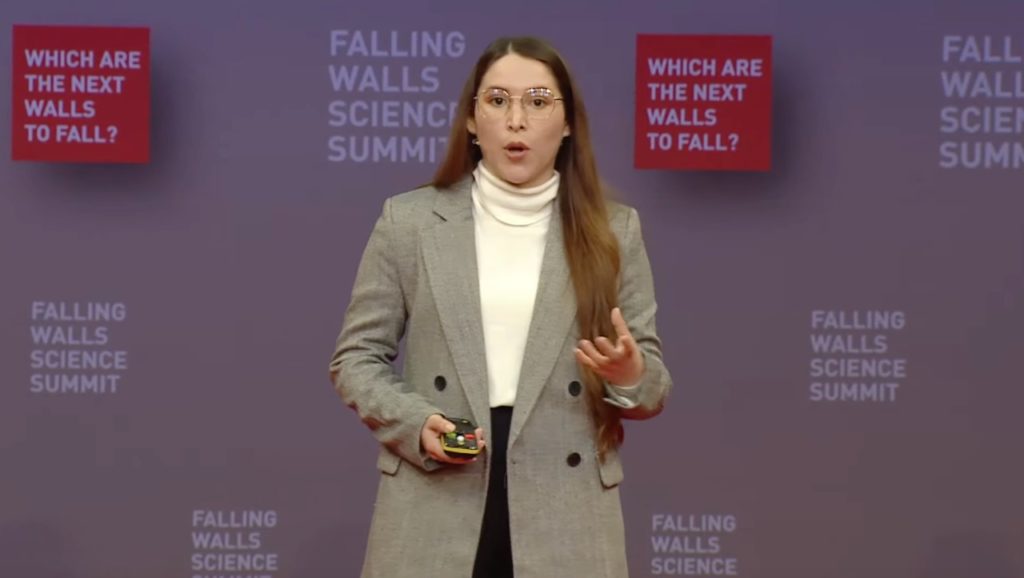 She presented her work on breaking the wall of neutropenia*, by studying neutrophil-like cells produced in the laboratory. 
Ale is currently developping a conditionally immortalized cell line of human neutrophil progenitors. She is presently in Berlin at the international final, where she had the opportunity to meet with members of the Mexican ambassy in Germany. Ale will present her work at the Neutrophil 2022 conference held in Mexico City in December!
*Neutropenia is a clinical condition where the blood circulating neutrophil count is below average, which causes the increased occurrence of infections. These opportunistic infections can be fatal.