We are passionate about the immune system
We study immune components of human breastmilk and neutrophil biology.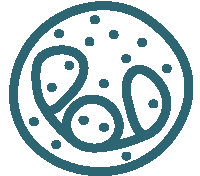 Neutrophil
Neutrophils are the most abundant type of white blood cells in human blood and the first cells of the immune system to respond to infection and injury. Low neutrophil blood counts predispose to serious health issues. We are studying these and how neutrophils could be produced in the lab for cell therapy (yeah, donor collection is tricky and neutrophils die soon post-collection).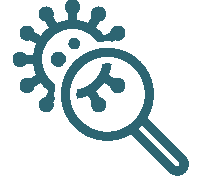 Coronavirus
Our contribution to fighting the 2020 pandemic. We developed and produced lentiviral particles pseudotyping the Spike protein of SARS-CoV2. This is applied to biological assays in Mexico, to investigate antibodies produced by patients that have the capacity to neutralize SARS-CoV2 by blocking target cell entry.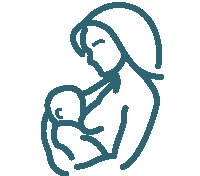 Breastmilk immunity
The WHO promotes breastfeeding. What's not to love: it is cheap, no food preparation or storage needed, it contains all the nutrients the baby's body needs for healthy early development. It also protects the infant from diseases through mother's antibodies that are passed to the milk. It was shown recently that immune cells also transfer from mother to baby through milk. Why, how and what impact this could have when the mother has an immune condition, are topics we are are investigating.
The Brunck Lab is currently recruiting graduate students!
To learn more about opportunities in the Brunck Lab, please contact Marion via email to describe your interest in the lab and include your CV and contact information for three references.
Get in touch with us, big things are coming !