We are an academic laboratory studying the human immune system. We believe in cell therapies' curative potential where standard drugs have failed. We employ synthetic biology approaches to study innate and adaptive immune cell activation, and to develop and optimize novel cell therapies. Our laboratory is part of the FEMSA Biotechnology Center at Tecnológico de Monterrey, in Monterrey, Mexico.
Our current research interests include
Breastmilk-driven immunity
Fc Gamma RIIIb (CD16b) biology   
Production of neutrophils in vitro
Treatment of neutropenic infection
Optimization of cell therapy production costs
2020 COVID-19 pandemic contribution: production of lentiviral particles pseudotyping the Spike (S) protein of SARS-CoV and Neutralizing antibody titration assay
Marion E. G. Brunck, PhD
Principal Investigator.
Immunology, Synthetic biology, Cell therapies.
I studied in the lab of Prof. Lars K. Nielsen (AIBN, The University of Queensland) for my Ph.D where I could explore various topics such as non-coding RNAs and the breath of the human transcriptome with Dr. Tim Mercer, as well as production of neutrophils ex vivo with Dr. Nick Timmins. Strong with this multidisciplinary toolbox, I am passionate about studying cells of the immune system and the potential of applying synthetic biology to improve their phenotype or function.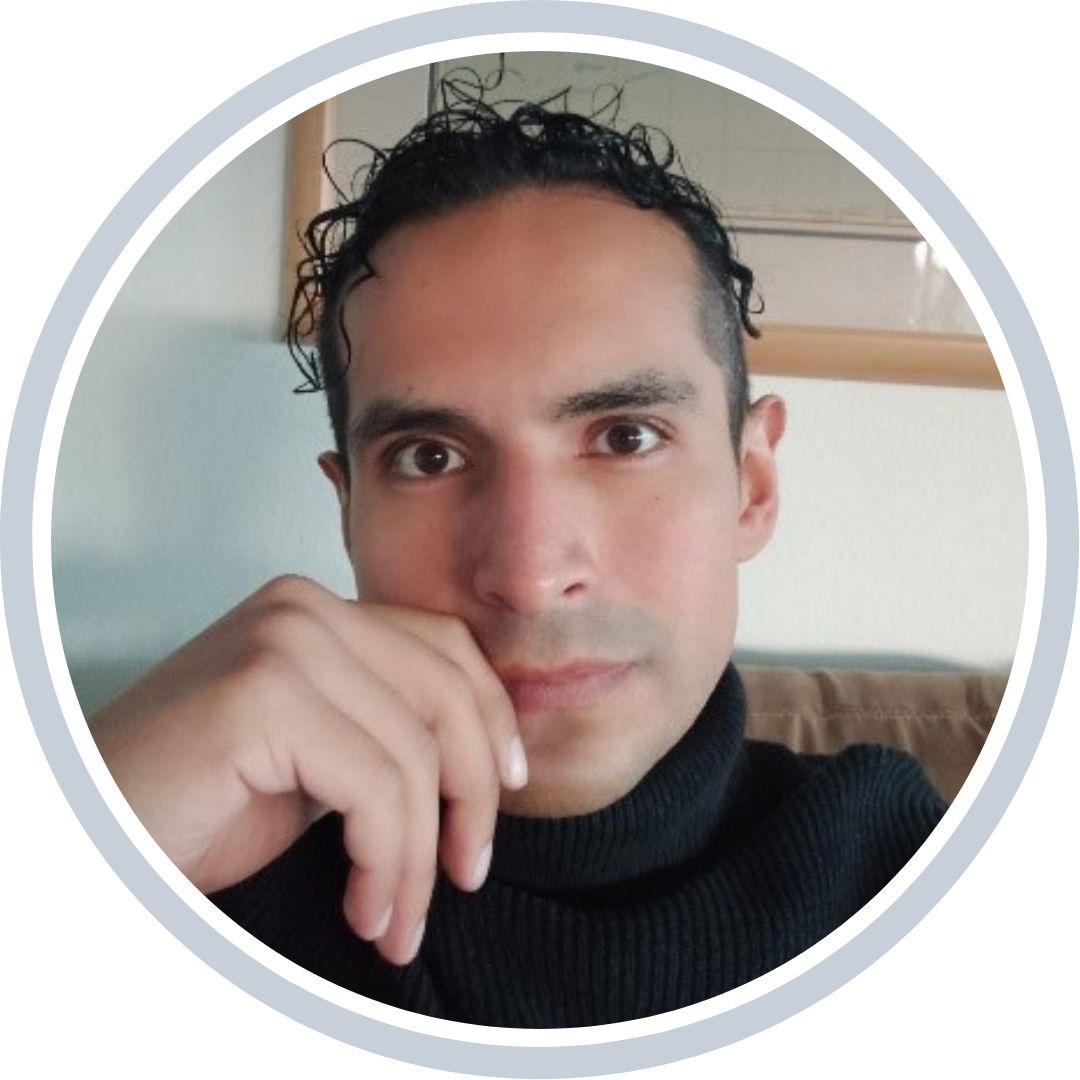 Erick Saúl
Sánchez, PhD
Postdoc
I'm interested in B lymphocyte immunobiology, the relationship between immunoglobulin A and microbiota, and colostrum's immunological properties. In my research, I am describing B lymphocyte subpopulations in breast milk and determining whether maternal obesity has an impact on them, as well as how these changes can affect the newborn's immunological development. I received my Doctorate in Molecular Biomedicine at Cinvestav Zacatenco in Mexico. In addition to my work in the lab, I enjoy watching movies, reading, exercising, and traveling.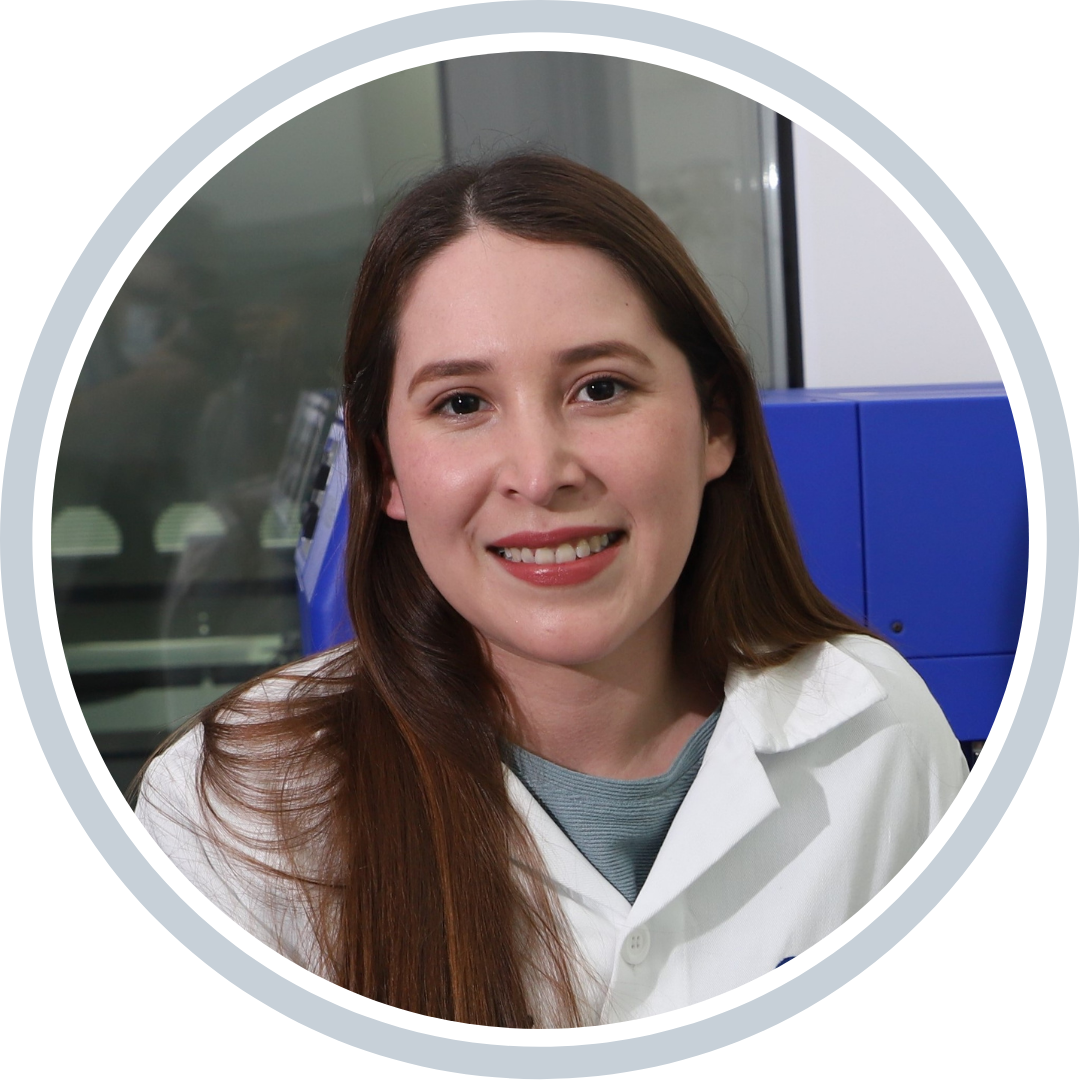 Alejandra López Arredondo
PhD Student
In my Ph.D. project, I am evaluating different strategies to increase the Ex vivo expansion rate of Hematopoietic Stem Cells (HSCs). This will further contribute to the generation of cell models for the study of hematopoietic diseases and the development of cell therapies. I obtained my Barchelor's degree in Genomic Biotechnology at Universidad Autónoma de Sinaloa. My favorite areas are molecular biology and genetic engineering, I love my work at the lab, but I also enjoy baking cakes while binge-watching series.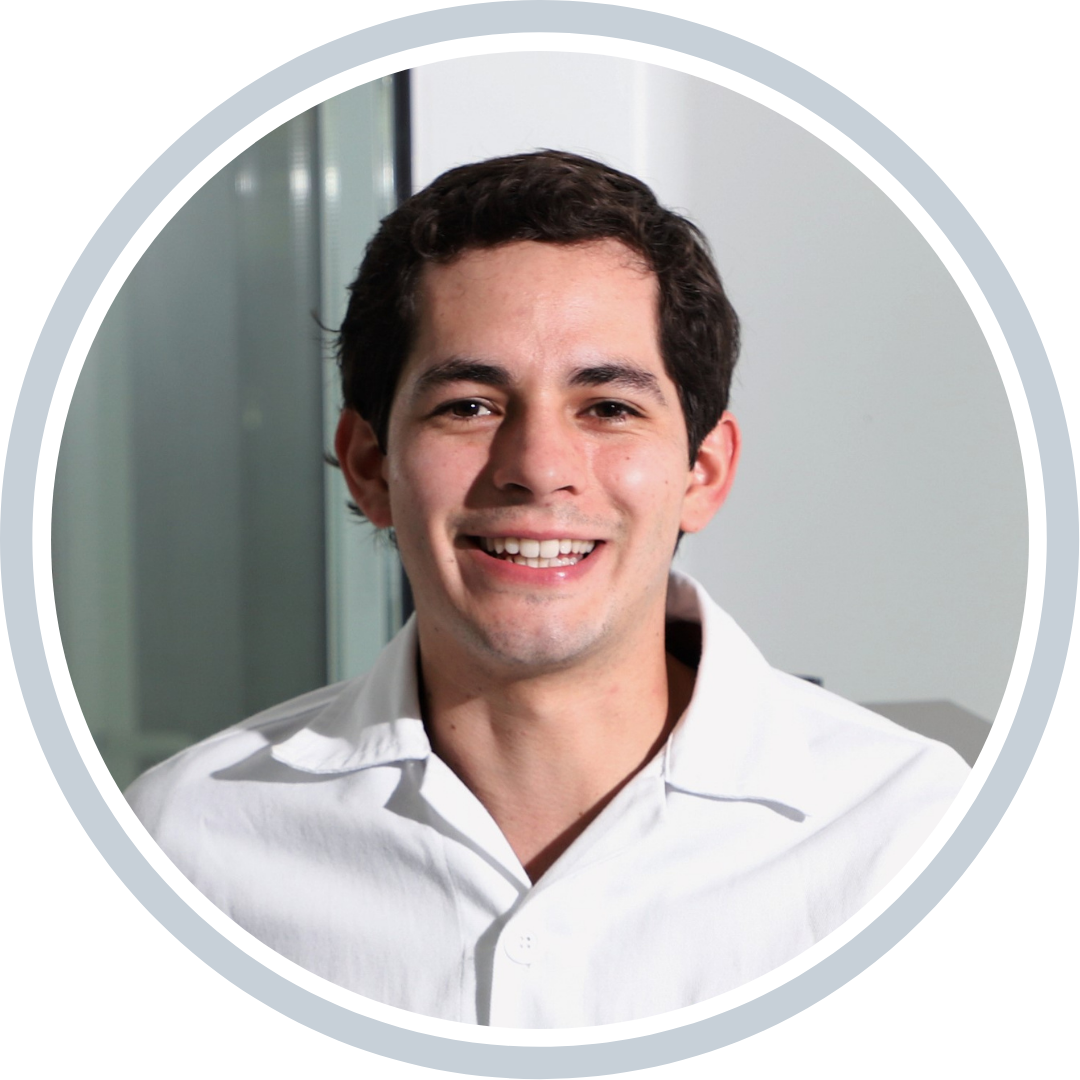 Andrés Cázares Preciado
PhD Student
For my research, I am trying to model Barth syndrome's neutropenia in vitro. I am interested in the development of novel therapy in these patients. I obtained my bachelor's degree in Biomedical Engineering at Universidad de Guanajuato. I like immunology and to work with cells at the lab. In my free time I like to listen to music, hang out with friends, and do some exercise.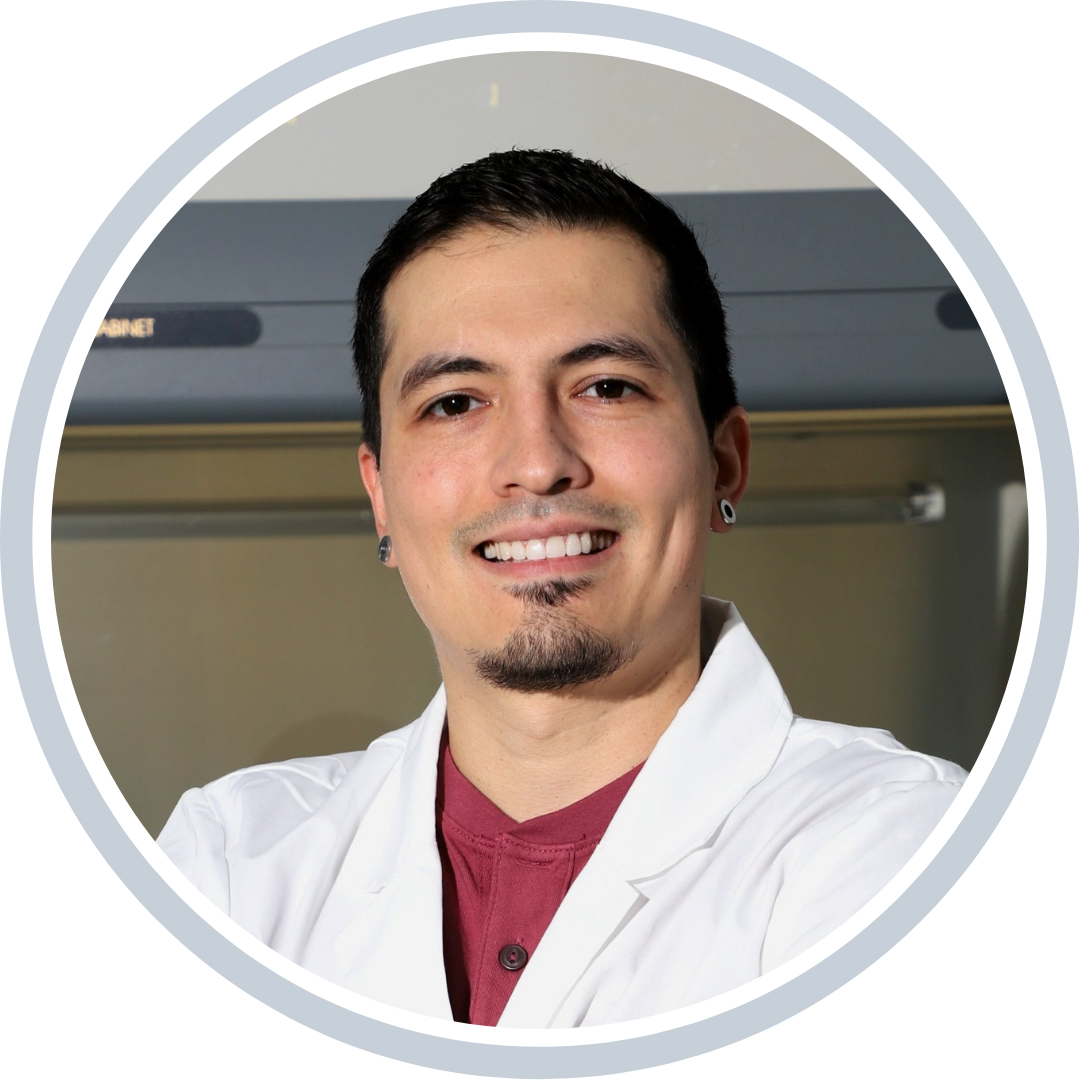 Saúl Karr de León
PhD Student
My project is about working in the transcriptomics of granulocyte packs. We believe that analyzing their bulk gene expression profiles would allow us  to correlate it with better outcomes from apheresis. Science is a great passion in my life but I also love superhero comics and movies, playing tennis, traveling and hiking.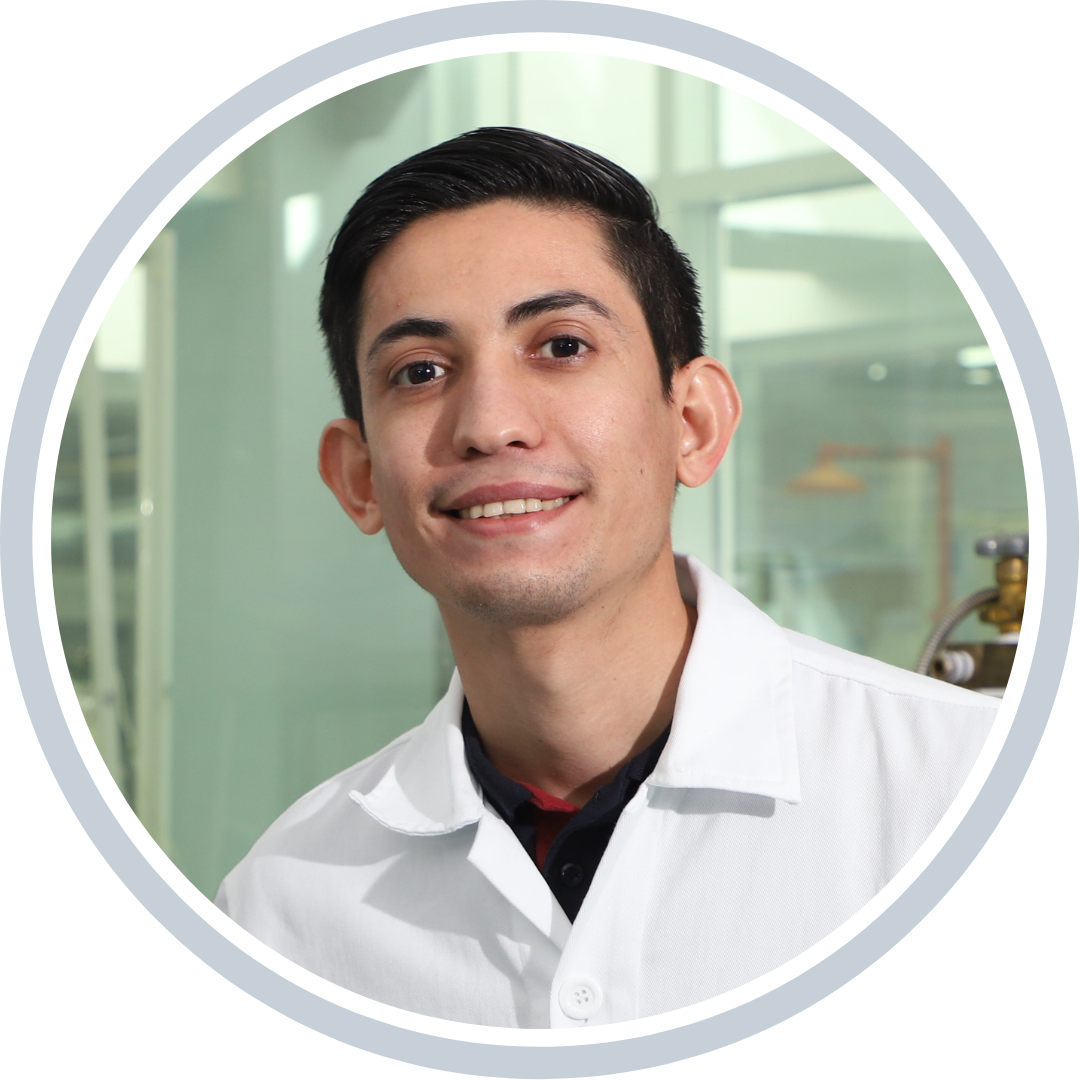 José Antonio Cruz Cardenas
PhD Student
My project is about editing the genome of a neutrophilic cell line, to remove a protein known to cause alloimmunization in neutrophil transfusion recipients.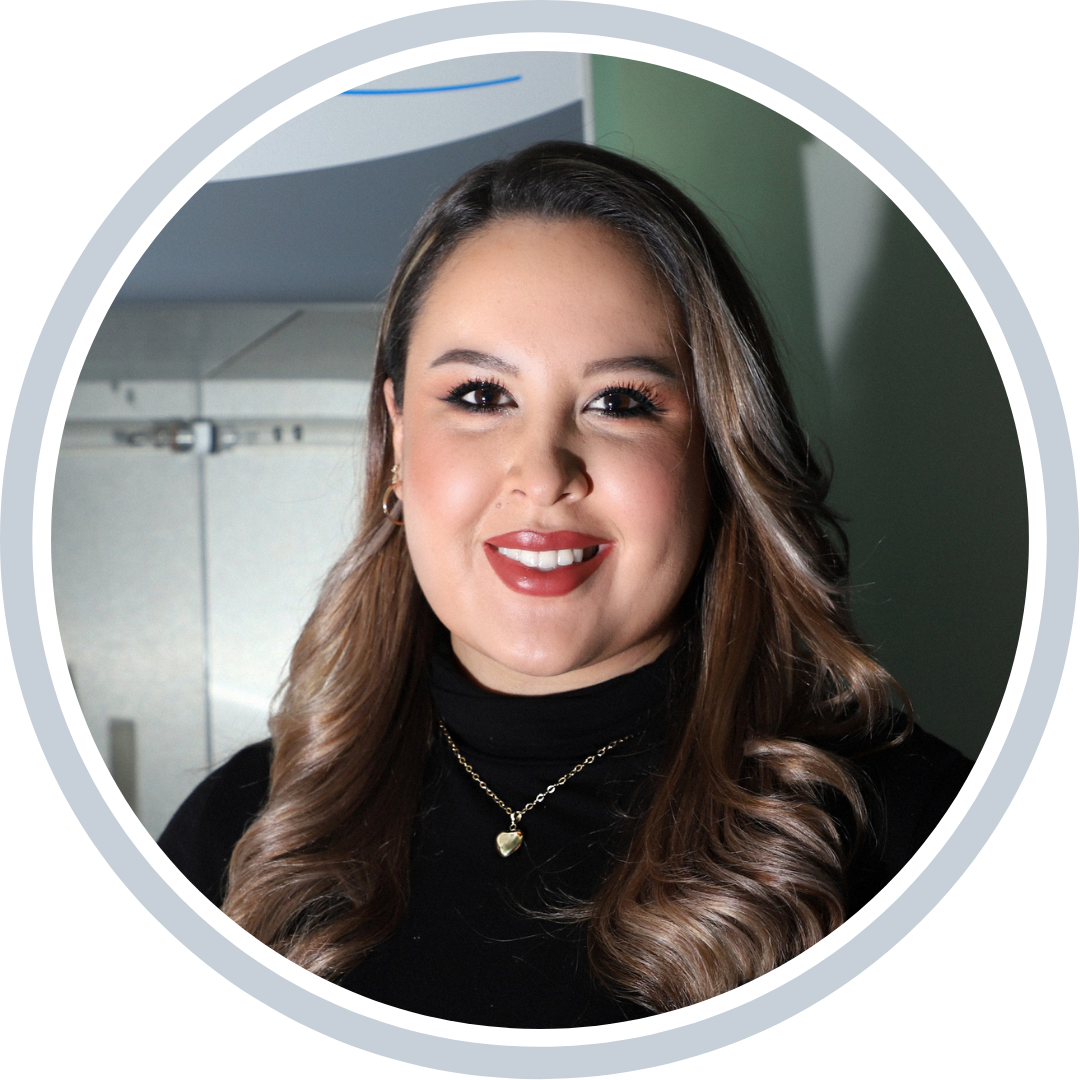 Diana Priscilla Bonilla Ruelas
Masters student
Diana analyzed the changes in soluble immune factors found in breastmilk through flow cytometry and its association with obesity as a chronic pathology. Diana won the First Place at the 2023 Master's Slam in Tecnologico de Monterrey with her thesis project, and she has been selected to participate as an Ambassador in 2 Global Biotech Revolution events at Cambridge University, UK. 
SUMMER 2023 GRADUATE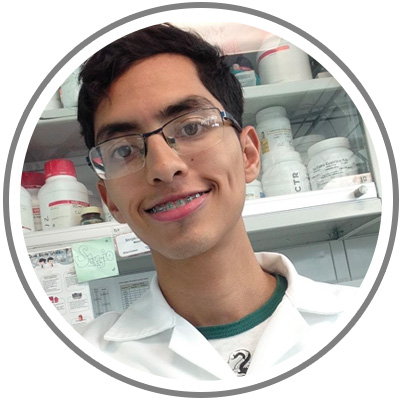 Raúl Piñeiro Salvador
Masters student
Raúl analyzed the proportional changes immune cells contained in breast milk that are associated to pathologies such as obesity and gestational diabetes mellitus.
SUMMER 2021 GRADUATE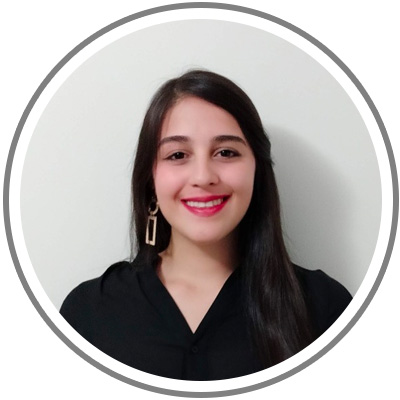 Milena Ureña Herrera
Masters student
Milena investigated primary T cell native (TCR) activation mechanisms and signaling cascades, and correlating this to in vitro activation methods.
SUMMER 2021 GRADUATE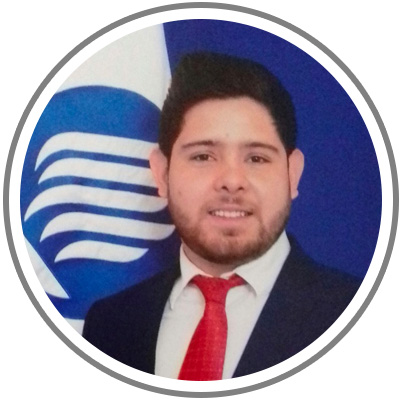 Pedro Robles Ovalle
Masters student
Pedro worked in immobilizing growth factors used to differentiate primary hematopoietic stem cells collected from cord blood, into neutrophils in vitro.
SUMMER 2020 GRADUATE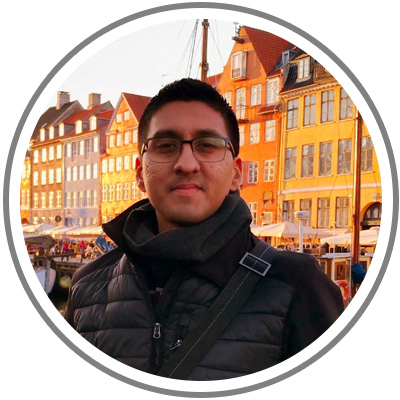 Alejandro Robles Zamora
PhD student
Alejandro worked with purified recombinant royalactin using various chromatography approaches, and applied it to cell cultures.
Contact: arobzam@gmail.com
FALL 2020 GRADUATE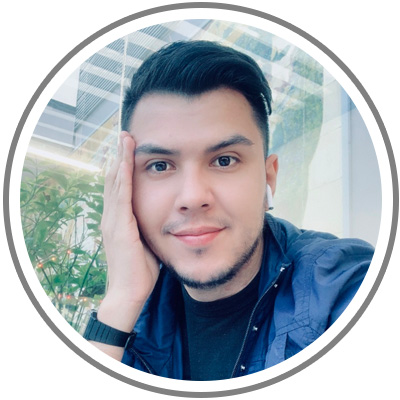 Manuel Alejandro Pérez López
Masters student
In my project, I am developping a novel baculovirus platform as an immunogenic protein expression vector and DNA cargo delivery vehicle for vaccination.